Mokwheel HOLIDAY PROMO
Available on Mokwheel Obsidian, Basalt ST, Scoria and Asphalt ST models!


Buy any Mokwheel bike and choose to purchase an 5-Accessory gift pack for $99, or a 10-Accessory gift pack for $149!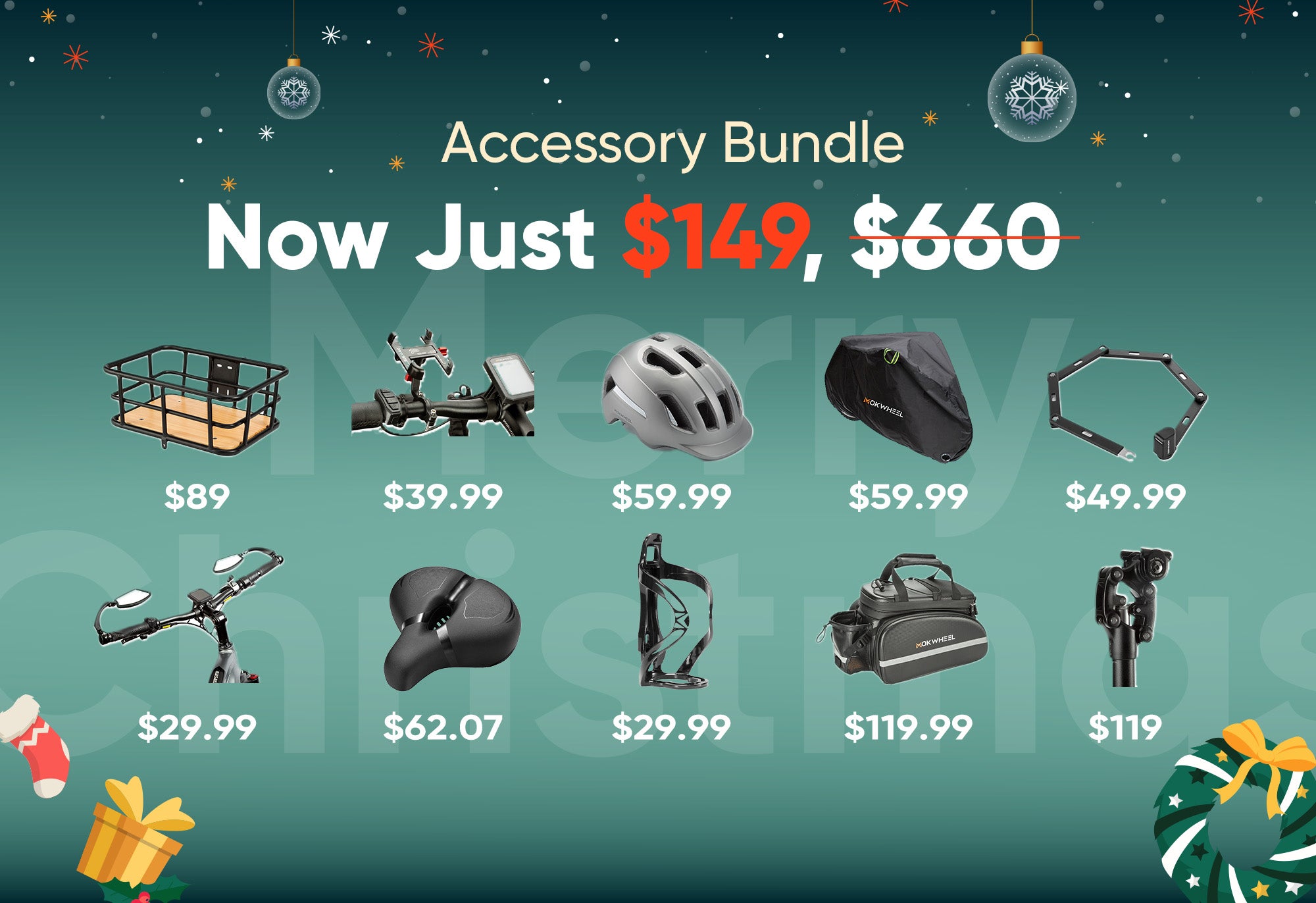 Buy Any Two Bikes
Choose EITHER a FREE 2-Bike Hitch Rack or FREE Pet/Utility Trailer! 
Buy any OBSIDIAN and get the Pet/Utility Trailer for FREE!